28 Dec

Blessed and it comes Easy… You can't Take Away what I GAVE…Can't take Everyone with YOU!…I Got to Go!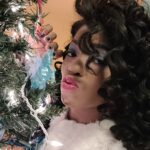 I came in with my ALL!
I gave to people who were under qualified of the brand, not certified or in plain sight didn't have the drive.
Why? Because I'm not intimidated by others.
Why would I bring them on my team? Because I believed in helping and teaching.
Why Teach others? Because I know I can help my industry, by helping others.
Why help? Because by helping others you change a community.
Why give? Because it takes one person to try.
Why try when they hate and lie? Because You only need one person to take the risk.
Why give them more when they stole? Because having the heart of Gold is God's reward. 
Why not give up when they tried to stop your blessings ? Because they were too jealous to see I had their best interest.
It's my turn to show them they fucked up….
What is your WHY?
Gurl B-Y-E and this isn't about you. It's every person reading this that fits the shoe! Not my fault if it's you boo boo! Smooches.
I believe in my BRAND. I did it before. I can do it again. And again. AND AGAIN now READ THAT AGAIN and let that SIT IN.
To all my Beauties that travel to sit with me, you know I appreciate you.
To all my Beauties that cheer me on from a far, thank you from the heart.
I love my support from you All!
To the haters and spectators… Gurl BYE , I know who you are!
Jere` Hair is EVERYWHERE
" I slay naturally, Who Are You?"